"Bewitched" Perfume Oil and Bath Salts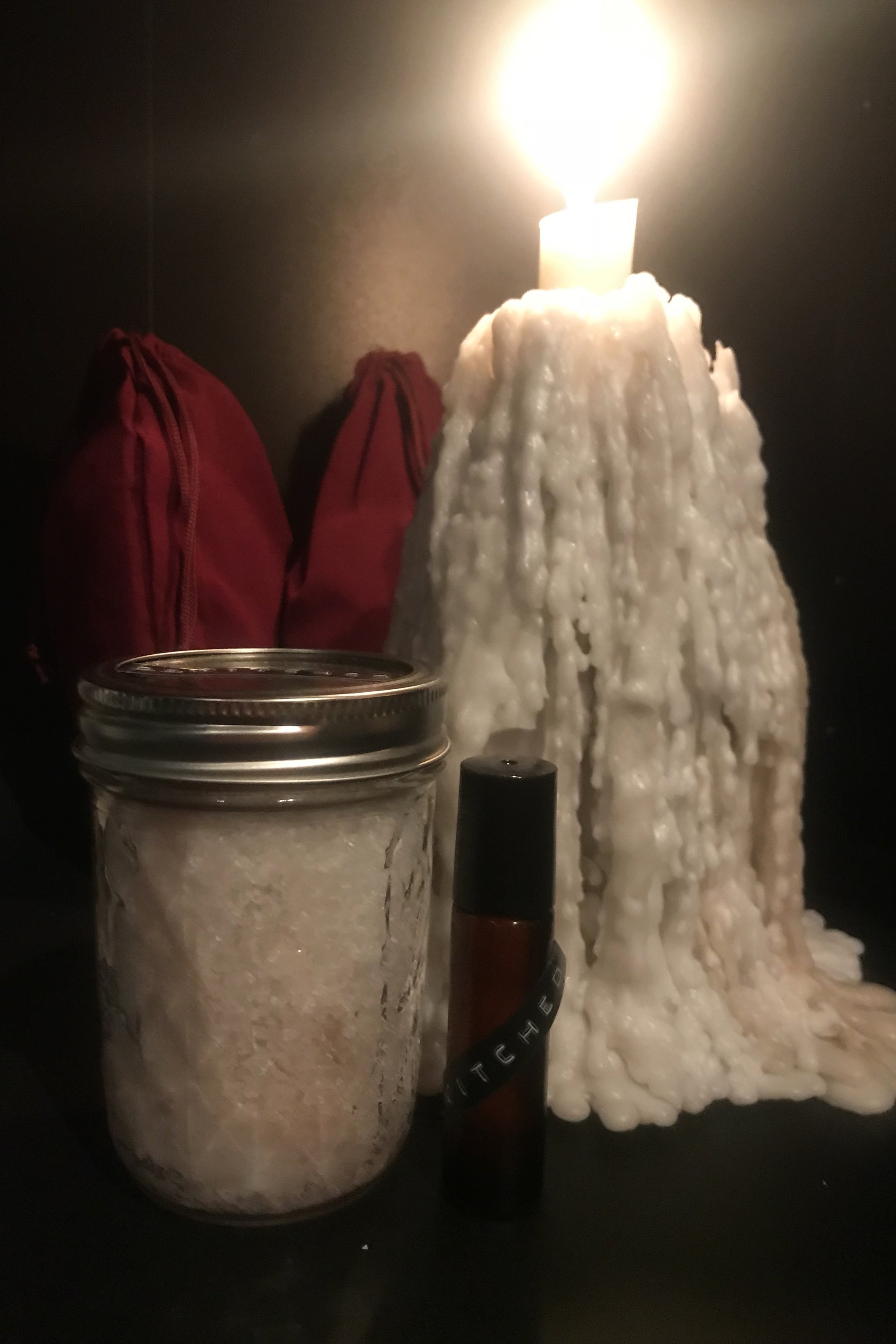 "Bewitched" Perfume Oil and Bath Salts
Bewitched perfume oil and bath brew is a blend of natural oils, charged with Jasper and a magickal sigil during the powerful solar eclipse of August 21, 2017.
Starts off with cool notes of Frankincense and Mysore Sandalwood, then fades into warmer notes of Amber with a hint of Patchouli. Blended with Rose and Cedarwood. Oil is bottled with Spessartine crystals, bath brew include dried roses.
Though we cannot offer refunds, we will gladly exchange any purchase or provide a shop credit (for any item not worn or used) within 30 days. Return shipping of original item must be paid by customer, but new item shipped will be paid by Minx + Muse. Please feel free to contact us directly at hello@minxandmuse.com or through the Contact page form with any additional questions or concerns!